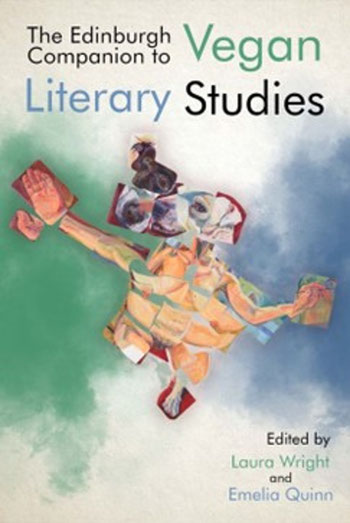 Langer, A. (2022) "Memoir: Black Female Vegans on Decolonizing the Body and Mind: A. Breeze Harper's Sistah Vegan Project." In The Edinburgh Companion to Vegan Literary Studies, edited by Laura Wright and Emelia Quinn, pp. 250-258. Edinburgh University Press.
Book abstract
Vegan literary studies has been crystallised over the past few years as a dynamic new specialism, with a transhistorical and transnational scope that both nuances and expands literary history and provides new tools and paradigms through which to approach literary analysis. Vegan studies has emerged alongside the 'animal turn' in the humanities. However, while veganism is often considered as a facet of animal studies, broadly conceived, it is also a distinct entity, an ethical delineator that for many scholars marks a complicated boundary between theoretical pursuit and lived experience.
This collection of 25 essays maps and engages with that which might be termed the 'vegan turn' in literary theoretical analysis via essays that explore literature from across a range of historical periods, cultures and textual forms. It provides thematic explorations (such as veganism and race and veganism and gender) and covers a wide range of genres (from the philosophical essay to speculative fiction, and from poetry to the graphic novel, to name a few). The volume also provides an extensive annotated bibliography summarising existing work within the emergent field of vegan studies.