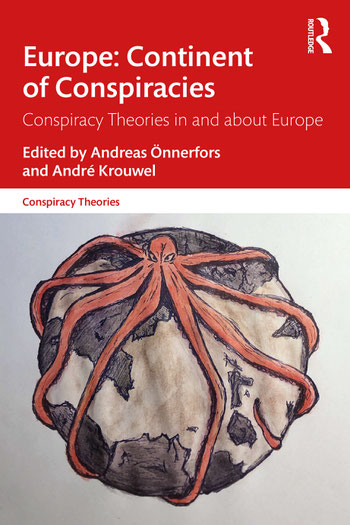 Langer, A. (2021) "The Eternal George Soros: The Rise of an Antisemitic and Islamophobic Conspiracy Theory." In Europe: A Continent of Conspiracies: Conspiracy Theories in and about Europe, edited by André Krouwel and Andreas Önnerfors, pp. 163-184. Routledge.
Click here for more information on the edited volume.

Abstract
During the 2020 novel COVID-19 pandemic, Hungarian right-wing populists claimed that the spread of coronavirus is a result of U.S. American Jewish businessman and philanthropist George Soros' endeavours. Before that, Hungary's government launched a poster campaign to 'tell the truth about the dictates of the European Union'. In the background of the posters, Soros was laughing vilely. The campaign accused him of controlling the EU's alleged pro-immigration agenda. These are just two recent examples of anti-Soros conspiracy theories in the east–central European country. As I will argue in this chapter, through using Soros's figure, the Hungarian right-wing is invoking anti-Semitic feelings in the population. Soros is the perfect code word: he is wealthy, Jewish, and supports several human rights NGOs through his Open Society Foundations. Hungarian Prime Minister Viktor Orbán's government has played with his figure for years. Other European leaders also accused Soros of importing Muslim refugees to 'de-Christianise' Europe. The conspiracy theories around George Soros unite elements of traditional anti-Semitism and modern Islamophobia. This shows also how anti-Semitism and Islamophobia are interrelated.